Week Ending Feb. 14, 2019
It's not to early to think about volunteering for Camp Foley! I have one volunteer already. Thank you so much.
Conferences are next week. Mid quarter is at the end of next week.
6th Grade:
Language Arts: Students had their first test for
Blackwater Ben.
We will continue reading the novel. Students are looking for characters to analyze an compare, they are also looking for figurative language such as imagery, metaphors, similes, and irony.
Social Studies: We'll be starting a new chapter in Social studies beginning Tuesday.
Art: Students are making mosaics.
Religion: We are studying Moses and the exodus.
5th Grade:
Language Arts: Students are reading
Number the Stars
and they have their first test on the first 6 chapters. Students received a study guide for the test which they should complete and study over the long weekend.
Social studies: we are working on chapter 5, the 13 colonies. Students will have a test on the chapter next week Wednesday. We are also working on creating a Puritan Town or Early Colony town simulation. More on that as we get closer to creating it.
Powered by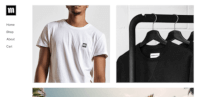 Create your own unique website with customizable templates.